Dismantling Office Equipments
Delhi NCR Furniture Dismantling, Removing & Disassembling Services, also in Haryana, Chandigarh, Mohali etc.

We are in office furniture dismantling, removing, disassembly and buying services. We remove / dismantle ac, ups, generator, equipments, panels etc also and buy in very good price. Now no need to worry to where you will through or sell your old furniture, goods, items, we will solve all your problems without damaging your interiors or other things. Office Chair, table, conference table, workstation, cabins, ac, generator, electric panels etc sell to us.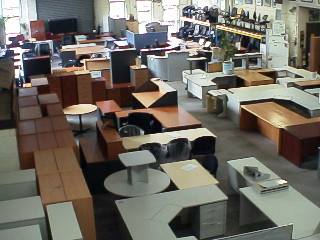 Service Provider of Old Furniture Removal of any kind, Dismantling or Disassembling and also Buyer of Used AC, Old UPS, Second Hand Generator, Old Workstation, Old Partitions, False Ceiling, Old Panels, Old Electronics, Machinery Scrap, Old Machinery, Used Office Equipments, Used Household Furniture, Old Household Electronic Equipments, Old AC Plant Buying and many more.We would be happy to buy old, used, second hand ac, ac plant, ups, ups panels, ups battery, electric panels, partitions, false ceiling, ac ducting, generator, dg-set, cabins, scraps, electronic equipments, office equipments, machinery, heavy metals, aluminum scrap, copper scrap, iron scrap, silver, brass scrap, office chairs, desks, conference tables, center tables, workstations, couches, almirah, cabinets, shelves, or any other pieces of furniture or heavy metal items.Various projects executed in a systematic and organized manner like offices, corporate offices, embassy, institutions, colleges, hotels, restaurants, cafeteria, commercial complex, showrooms, malls, hospitals, residential societies, apartments etc. Used Office Equipment Buyers in Delhi, Second Hand Office Furniture Buyers in Delhi, Second Hand Ac Plant Buyers In Delhi, Second Hand Generator Buyers In Delhi, Furniture Disassembly Services in Delhi, Furniture Dismantling Services in Delhi